COUPLE GOALS INDEED: SLATER AND KRYZ
If talking about couple goals, you will definitely love this couple who's known for their house goals and the owner of "SkyPod", Slater Young and his wife Kryz Uy .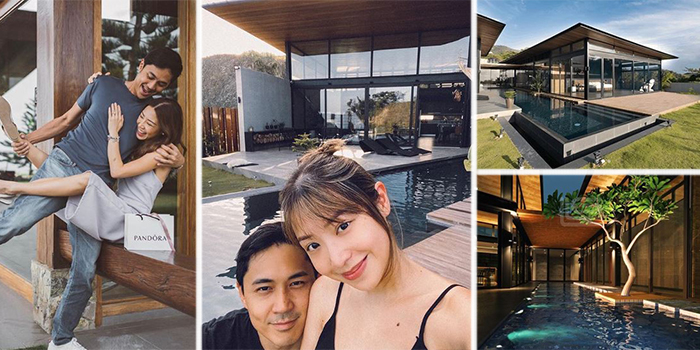 Slater Young and Kryz Uy's vlogs make frequent appearances on YouTube's trending section. Before they became established vloggers, however, the couple made their own names in multiple industries as heirs to their respective family's businesses in Cebu's Mandaue City.
Here's what you need to know about the Uy-Young family—Slater Young, Kryz Uy, their parents—and the family business.
Jan Slater Lee Young was born on December 19, 1987, to John and Salome Young. Though Young's construction expertise has only received attention recently, his interest in the industry goes back years owing to his father's steel building manufacturing company in Mandaue.
Young shared that even as a kid, he would accompany his dad to construction sites where he would inspect and assess areas to talk about rights, wrongs, and what could've been done better. In another vlog, he shared the idyllic modern log cabin house that he grew up in which inspired the couple's current house, Skypod.
Uy and Young got hitched in their hometown of Cebu in 2019. The couple chose to hold their wedding at the picturesque Shangri-La Mactan Resort and Spa in Cebu. Guests included Laureen Uy, Camille Co, David Guison, and more.
Uy wore an intricately beaded wedding gown by famed fashion designer Francis Libiran. A custom-made wedding gown from the designer starts at P300,000.
The family's Cebu house tour of the Skypod has 4.9 million YouTube views.
The backdrop for most of the couple's YouTube videos is their house named Skypod. The whole house was completed after a year of planning, constructing, and buying numerous furnishings. "This house was designed to have a very cabin feel, but a very modern version of a log cabin, staycation home. "What we wanted is it to be very open, and can't-quite-know-where-the-indoor-outdoor-area-is," Young says. The house is filled with natural light, and is equipped with a living area, dining area, home office, walk-in closet, and a lap pool.
credits blog: Esquire