MEN's FASHION FOR THE WEEK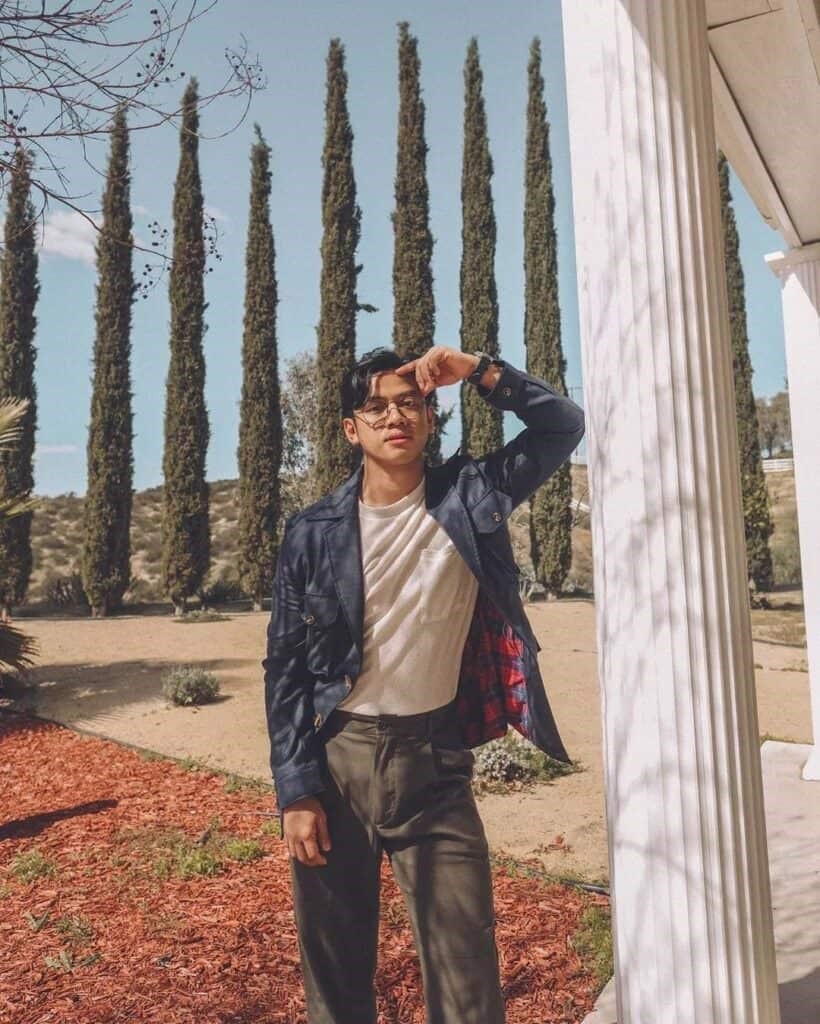 When it comes to men's fashion in the Philippines, the people turn to David Guison for tips. A long-time style icon who's run the gamut for every style and season in the last decade, David is also the founder of top menswear blog DG Manila. He's also something of a vlogger, chronicling his adventures in fashion and travel on Youtube. David's style is cool yet comfortable, full of pieces that are both eye-catching but easy to pair.
TIPS to pack on vacation by David Guison:
1. Plan your daily outfits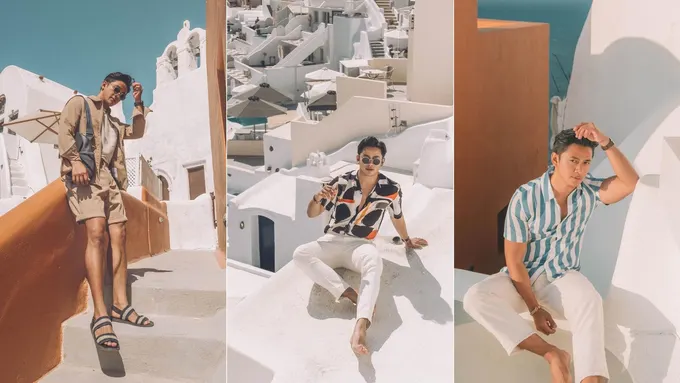 Photo credit: @davidguison on Instagram
Save yourself time preparing in the hotel rummaging through your clothes thinking about what you're going to wear. The plan is to dress efficiently and appropriately and make it out the door ASAP so you have more time to explore! First thing I would do is check my itinerary. Going to a theme park in Hong Kong? A comfy pair of shorts, a jean jacket and white sneakers is the way to go. Watching a broadway show in New York? A crisp white shirt and a sleek blazer will do the trick. Not only will it save you time preparing, it will also save space in your luggage if you pack only what you need.
2. Stick to a color palette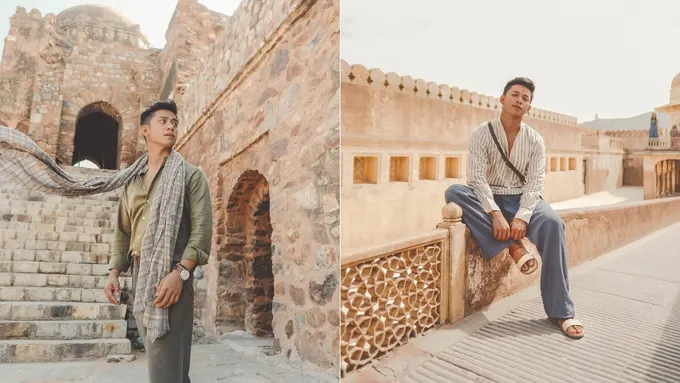 Photo credit: @davidguison on Instagram
This one tip has never failed me! Bring clothes that are easy to mix and match. When I went to India, I knew I was going to wear a lot of printed tops, so I packed mostly beige and white linen trousers which I thought look good with everything. When I went to Europe for a month, I decided to go for earth-tone colors all throughout the trip – navy blue, olive green, browns, tan, etc. That way I can repeat my clothes and pair them with one another—and still look put-together!My advice is to steer away from printed or statement clothing that are too striking, it would be so obvious that you wore them thrice. Stick to classic pieces which you can style differently, or dress up with accessories.
3. Function over Fashion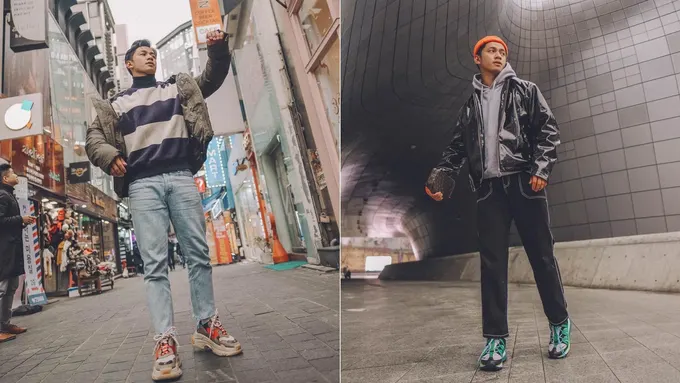 Photo credit: @davidguison on Instagram
For my first South Korea trip during winter season, I decided to wear clothes that I would wear in Tagaytay (lol). A light cardigan and ankle pants. What was I thinking?! I remember saying, "It's so hot in Manila so I wanna feel the cold when we get to Korea." Major face palm! My ankles felt like they were about to snap any second and my face – I couldn't even feel my face. If I could talk to my younger self, I wouldn't even talk to him. LOL.Now that I can say that I am a more seasoned and knowledgable traveller, I can say that function and comfort always comes before style. Going to a beach trip? Pack your tank tops, breezy button downs, swim shorts and sandals. Going to somewhere during winter? Bring out those thermals, puffer jackets, gloves, earmuffs and masks.  It's better be safe than sorry, right?
4. Don't bring a lot of shoes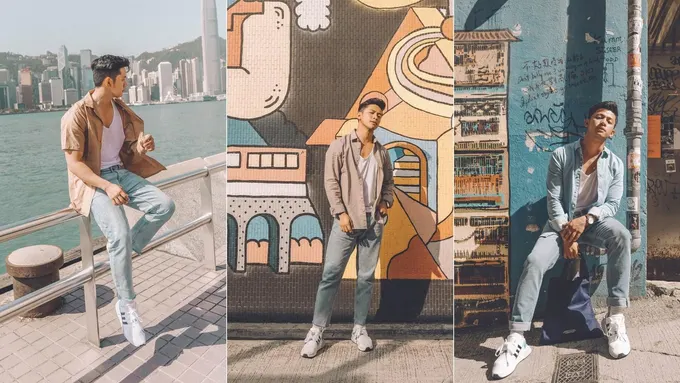 Photo credit: @davidguison on Instagram
Shoes can take up a lot of space and weight in your luggage, so try to bring one to three pairs of shoes only. If you can only bring one, that would be even better! However, function and comfort over style! You wouldn't want to wear a pair of bulky shoes nor heels then complain about it to your travel buddies the whole day. No one wants to deal with that.When I went to Iceland, I had to bring a pair of heavy duty boots and never got to use them again when we went to other European countries. So it really depends on your destination. If it's a beach trip, you can bring your sandals, flip flops and even gym shoes. If it's a city, your favorite pair of white sneakers would do.If you were to only bring two pairs, I suggest one everyday pair suitable for walking (which you can also wear on transit) and a dressier pair of shoes – maybe Chelsea boots, oxfords, or even some leather slip ons. Remember to stick to black or a neutral tones which can work with most, if not all, the items you've packed.
5. Save some space for new clothes!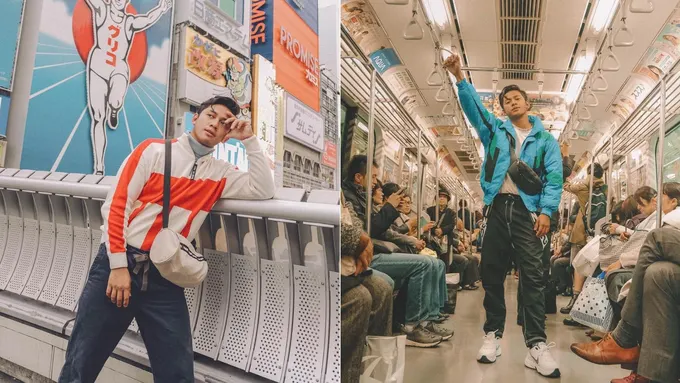 Photo credit: @davidguison on Instagram
How many times have you packed far too much clothing for a trip and ended up not even using half of it? I used to bring the exact number of clothes for the days I'll be gone but I always end up with at least two to three unworn pieces! Usually the reasons are one, I end up repeating my clothes, or two, I end up shopping.I love shopping for clothes abroad because these are pieces you usually won't find back in Manila – so there is definitely a perk! I also recommend researching about good local brands or shopping areas in whatever city you're travelling to prior to your visit.
6. Luggage cubes and vacuum packs are key
Photo credit: @davidguison on Instagram
To maximize luggage space, travel organizers and vacuum packs are life savers! I'm a huge fan of these because you can pack your things by category. And if ever you exceed the baggage limit (which happens to me a lot LOL), you can just take a cube out and plop them into your carry on! I also have a separate cube for tops, bottoms, underwear, socks, accessories and even chargers.Vacuum packs are a different story — I usually use these when I have to bring puffy jackets or bulkier clothing. It's also ideal pack an extra one for your used clothing as well. The great thing about this is that you don't need an actual vacuum to compress it – just roll it until the inside the pack inside is gone! When I know I wouldn't be wearing a particular item anymore, I put them in the vacuum pack, and this way, I can make space for more shopping!
credits: David Guison Klook