You'll definitely LOVE this cosplayer: ALODIA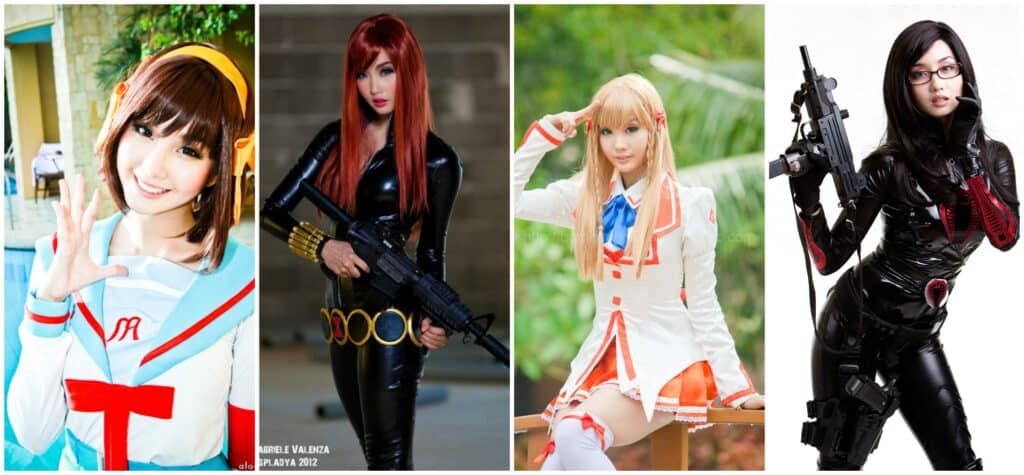 If you are into cosplaying, you will definitely LOVE this influencer who is not just a typical vlogger who blogs about her lifestyle but she is also a COSPLAYER who loves to give tips and and make up tutorial about to who she is cosplaying. She is Alodia Gosiengfiao, a cosplayer, artist, model, blogger, performer, pianist, figure collector and BJD enthusiast. Amazing right? Let's get to know her more,
Alodia was Animax's first ever Levi's Kawaii Girl winner in the last episode of Mad Mad Fun. Since then she has continued to cosplay various anime & videogame characters. As a multi-awarded cosplayer, she is now being invited to grace conventions with her appearances or to judge competitions. She started judging at the age of 18.
When creating her costumes, she first draws the characters she wants to cosplay from diferent angles including the minutest details & designs on the costumes, meticulously chooses the right fabric/materials to be used, and closely coordinates with a professional seamstress. She also makes her own props, does the painting job & finishing touches on them. While preparing the wigs, she trims, styles & airbrushes them to attain the right shade/color.
Due to her constant contribution to the cosplay community, she has landed a big role in the San Diego Comic Con Documentary directed by the famous Morgan Spurlock (director of "Supersize Me!") and produced by Legendary Films (300, The Dark Knight, Inception, Watchmen). The huge documentary team followed 5 different people from around the world to document what they did at the San Diego Comic Convention in the US – line up includes an artist, comic book enthusiast, cosplayer, etc. Part of the team was Stan Lee, the father of Marvel Comics.
This led to a meeting with Legendary Pictures CEO/Founder, Thomas Tull, and VP Alex Garcia, regarding their new upcoming movie called Warcraft. After this meeting was featured in a very popular US-based website Kotaku.com (http://kotaku.com/5602176/cosplay-queen-eyes-the-world-of-warcraft-movie), Blizzard, maker of Warcraft, got in touch with Alodia regarding business and an endorsement deal for their new game, Star Craft 2.
To know more about her and tips on cosplaying, you may follow her on her social media accounts.
credits: alodialmira blog